These are illustrations for a very silly story that
des_pudels_kern and I never finished writing, aaaages ago. So I decided to just post the pictures and let you imagine it. The basic plot is: Stephen falls overboard and is taken up by mermaids. Then he gets rescued, the end.

This would have been #4 of Stephen Sails the Seas: Stories for Children. (after Stephen and the Shark, Stephen and the Sea Serpent, and Stephen and the Whale.)

All sea creatures love Stephen, so it is only natural to assume that mermaids would too.





Stephen, Steeeeeeephen!



Um, help?
Hush, mortal! I still have three more verses.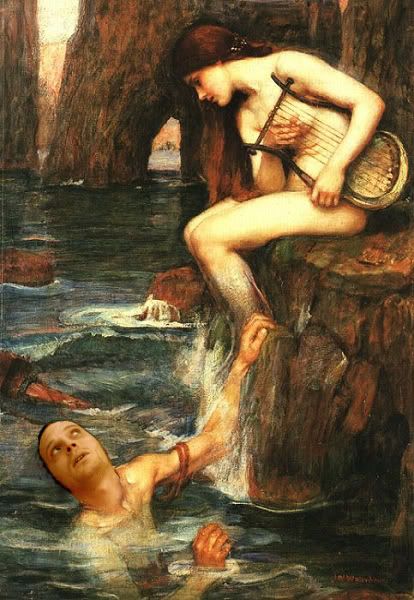 Remarkable...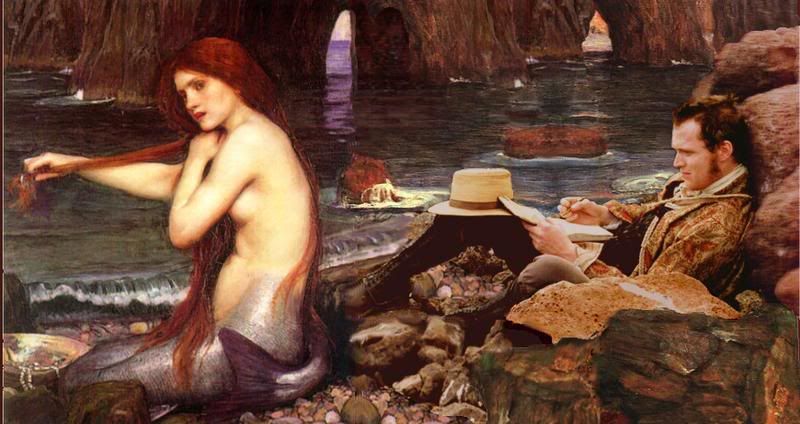 Don't leave us, Stephen!
Come back into the water, Stephen.
Pleeease, Stephen?